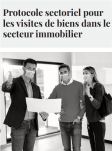 Homes, flats, studios on the coast...


A holiday home or flat
Wish you could sometimes grab a breath of fresh air on the coast? Want to take a break, whenever you fancy, in a house or flat that is yours year round? Regularly enjoy a week or a weekend in between, with or without children. Habitas makes it happen, for an entire year!

Based on your taste and budget
Habitas leases homes and flats on an annual basis, for any budget. Furnished or unfurnished, for large and small families, with or without a view of the sea... Our starting point is your taste and requirements, assuring you of a carefree holiday.

Contact us for a detailed custom proposal.




RES. ZUIDKANT
Apartment - luxury
(Center Wenduine)
RENTED

RES. SAVOY
Apartment - luxury
(sunside nearby seawall - Wenduine)
RENTED

RES. DAUPHIN
Garage - car-stand
(Center Wenduine)
RENTED





Want to lease a holiday residence for a year or more? In this case, almost all terms and conditions in the area of renewal and cancellation are possible. Ask for more information about our flexible lease terms and conditions.